The weird, weird west
The lads find that snow-shoeing and wine make an excellent pairing.
Wine goes well with a lot of things: cheese, fruit and Belgian chocolates all spring to mind. But here in Washington State, they're pairing it with something entirely different: snow shoeing. 
We're in the Cascade mountains, an hour north of Seattle, for one of the area's 'ActiVino' tours. It's pure carrot and (frozen) stick; you spend the morning snow shoeing up some serious gradients to work up a sweat. Then, in the afternoon, you've earned yourself a leisurely tasting tour of the region's award winning wineries.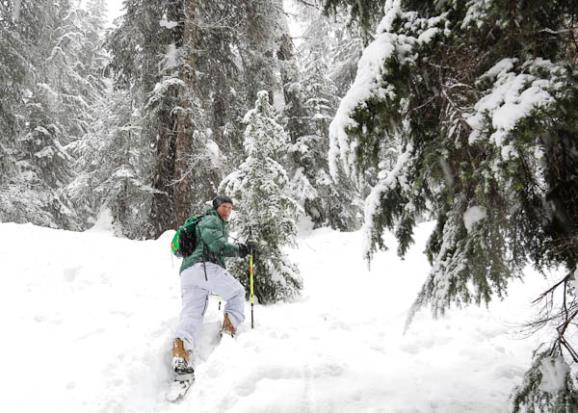 Jonathan snow shoes in the Cascade Mountains, Washington State
Our journey up here, to the far north western corner of the continental US, was somewhat convoluted. After leaving our new Amish friends in Pennsylvania (strangely, despite them not having access to the internet, one of them emailed us the day after we left - we're still trying to figure that one out), we drove into New York, via New Jersey.
A day and a half later, after some schedule shuffling, we'd boarded a late flight to our 13th state: Washington.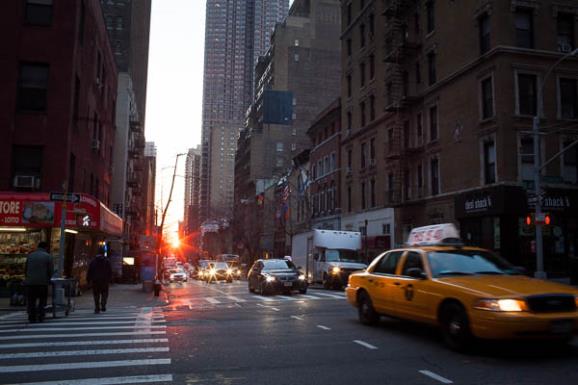 Leaving the Big Apple for rainy Washington
Surprisingly, 'The Evergreen State' is second only to California in terms of wine production, and its unique climate (think the Lake District on steroids) makes for some outstanding vintages. In particular, the small town of Woodinville - on the same latitude as Bordeaux - is a wine lover's dream. 
Sadly we don't have long to enjoy the grapes of our labours: we have a flight to catch to America's other big north western hub: Portland, Oregon.  
The home of Nike's global headquarters and the nation's Bike City, Portland is probably the fittest town in America. Runners, skaters and cyclists flow along both banks of the picturesque Columbia River at all hours, in deep numbers.
It's ironic then, that Portland is also famous for doughnuts.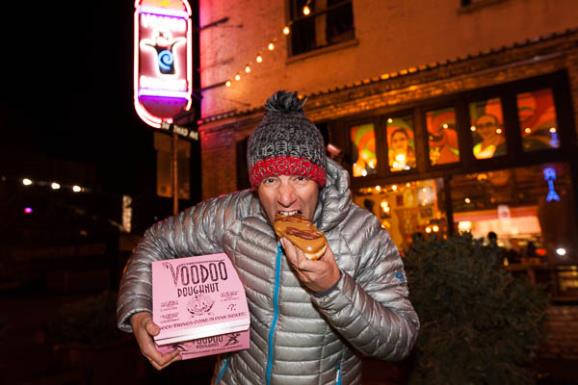 Biting into a maple and bacon Voodoo Doughnut in Portland, Oregon
Voodoo Doughnuts, a tiny 24-hour cafe, has achieved nationwide fame thanks to its madcap, cream-filled creations. I sink my teeth into one of the cult favourites: maple syrup and bacon flavour. Like snowshoeing and wine, you'd never think to put them together. But somehow it works. 
We finish the day as we started - with some exercise. Cycling back through America's two wheeled capital, we pass its most famous piece of graffiti: "Keep Portland Weird."
If this is weird, then we could all do with more of it. Portland is one of the most welcoming, vibrant towns we've visited on this madcap dash around all 50 states. You can keep your cheese platters and plain doughnuts - the weird northwest is a winner.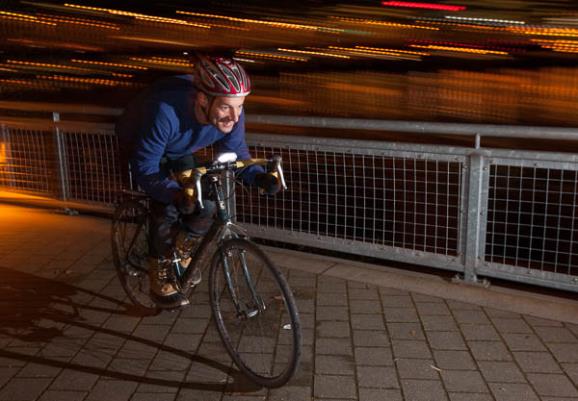 Jonathan rides along the riverbank in Portland, America's most cycle friendly city
Do it yourself
Create your own adventure to Seattle and Portland: adventure travel company Evergreen Escapes operate in both northwestern cities and have a great range of activities including sea-kayaking and hiking, as well as cycling and their trademark 'ActiVino' tours. 

Direct flights to Seattle from London Heathrow start from £671, while Portland is accessible via Chicago or LA from £637. To book, visit www.americanairlines​.com
In Seattle, we recommend the funky Hotel Five, while Portland's boutique Hotel Monaco is also an absolute winner.

You can follow our 50 states challenge  - and win a holiday of your own to the US - every day in January at www.AA.com/UnitedSta​tesofAdventure 
To plan your own holiday to the US, visit www.discoveramerica.​ com