Drinker, 'gator, soldier, spy
The lads encounter the dreaded 'Papagator' and move on to Virginia
"Right now he looks friendly enough, but this fella would rip your arm right off - no problem," says Johnny Tigertail, as he strokes the 9ft alligator under the chin. 
Johnny, a Miccosukee Indian, grew up on a tree island right here in the Florida Everglades. And that was where he learned to speak 'gator.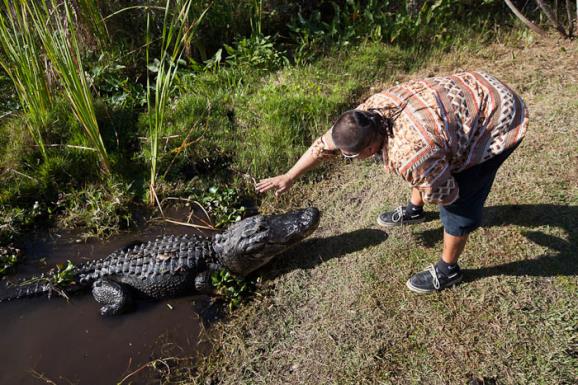 Alligator whisperer Johnny Tigertail talks to 'Papagator' in his native Everglades
The sound that emerges from his throat as he communicates with 'Papagator' is best described as somewhere between a good seal impression and a bad case of the hiccups. Either way, it works. Within seconds he has the vicious looking beast eating out of his hands - fresh frog legs to be precise. 
Florida is the fifth state on our 30-day dash around the entire US. Despite the fact that it is early January, the weather is still scorching enough to burn our unsuspecting necks as we speed across the vast swamplands and towards Miami airport in Johnny's airboat.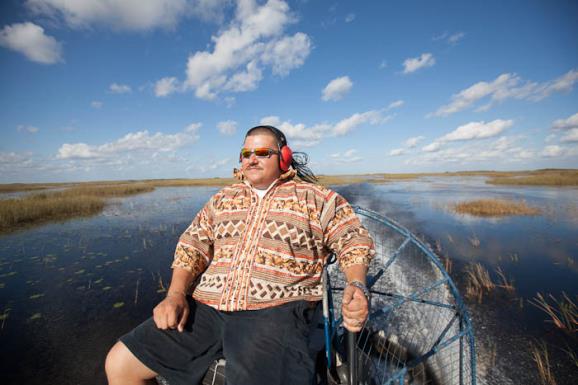 Johnny Tigertail navigates the Everglades on his airboat
Next up for us is the significantly colder Washington DC - a short flight up the East Coast, but a world away from Johnny's tree island. The US capital conceals more spies than any other city on the planet, so it's fitting that it's also home to the International Spy Museum.
Upon entering the museum, everybody is provided with an alias. Mine is 'Gary Wozniak' a 25-year-old teacher from Canada, in town on a stopover between Vancouver and Beijing.  
The museum itself is extremely impressive. In fact, I'm going to stick my neck out here (well, Gary is at least) and say it's one of the very best I have/he has ever visited. From an exploration of 'Ninja surveillance' to examples of foreign agents' "rectal tool kits"  and the evolution of 007 theme tunes, Nobody Does it Better.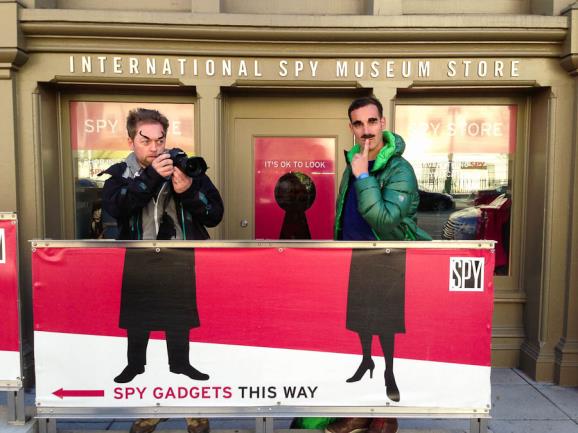 Mark and Jonathan go undercover at the International Spy Museum in Washington DC
As we cross the border into Virginia, we spot the first snow of our trip - and start adding layers like a pair of shivering Russian Dolls. We were wearing shorts, t-shirts and flipflops in the Florida Everglades just a few hours ago, but further up the East Coast, winter bites almost as viciously as Papagator, given half a chance.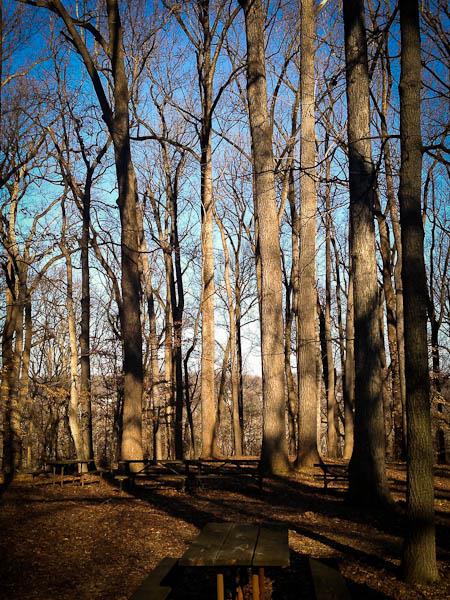 The golden forests of Virginia: America's oldest colony
Our final state of the day is neighbouring West Virginia, which split from its eastern namesake during the American Civil War. We make a beeline for Harpers Ferry, the rugged 18th-century town which was decimated by fighting and changed hands between various groups of soldiers eight times, before subsequently been restored as a national historic park. 
The sun sets over battle-scarred West Virginia in a gobsmacking explosion of golds and crimsons as we enjoy a pint of the local Miner's Daughter ale. Somewhere up there, Gary Wozniak is on a plane bound for Beijing. In the meantime, we're heading for Maryland...  
Do it Yourself
Enjoy a Miccosukee-led airboat tour through the Florida Everglades from approx £400pp, including transfers, gourmet lunch and private guide. See Dragonfly expeditions for more. General admission to Washington's outstanding International Spy Museum costs £14.50 per person.

You can follow our adventure  - and win a holiday of your own to the US - every day in January at www.AA.com/UnitedStatesofAdvent​ure 
To plan your own holiday to the US, visit www.discoveramerica.​com