And she's off!
Sarah Outen finally sets sail on her next epic journey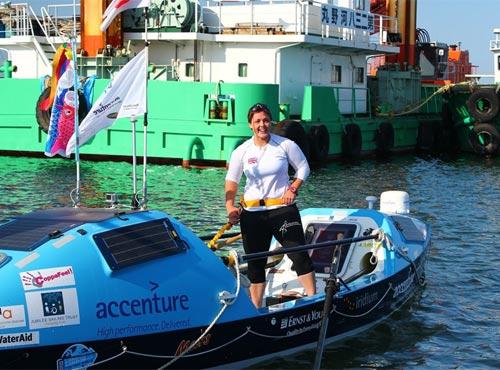 We're very pleased to announce that MSN Travel blogger Sarah Outen, who is currently circumnavigating the globe via kayak and bike, has finally set sail.


Sarah, who has a fear of deep water, says of the row: "The North Pacific will be the most gruelling part of my whole London2London expedition. Physically and mentally, I expect to be exhausted most of the time – the distance, the solitude, the weather conditions and my complete isolation will make it hugely challenging.  In spite of the challenges and dangers ahead, I still can't wait to get out there."
She adds: "I am an ocean girl at heart and love being so close to the water and living to the rhythms of the wild. The energy out there is magic and the dynamics so exciting. I am hoping for some special wildlife moments and hopefully not too many storms.  But I am especially looking forward to the sunsets and the stars."
Since she set sail, MSN Travel heard from her PR, who said that Sarah has rowed some long hours to get out to the Kuroshio current and has hit some rough seas and high winds along the way. She even capsized but our brave adventurer managed to get upright again.
You go girl!

Photographs: Tracy Johnson