Sarah's back on land
The latest update on our girl adventurer after she capsized in storm Mawar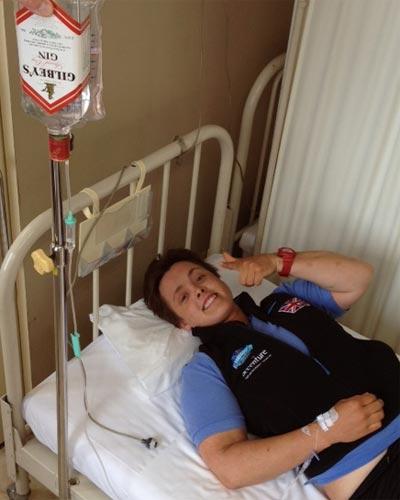 The latest from Sarah's team:

Sarah has arrived in Japan. She spent some time in hospital on an IV drip to combat the dehydration she was suffering and is now on her way to a friend's house for much needed rest and recovery.

Sarah was expecting to be able to post a phonecast today but has needed to rest. In the next day or so she will post a blog explaining the events on the ocean that led to the situation requiring her to make the distress call.