Apparently we Brits don't like to make friends on holiday. And that's a bad thing, why exactly?
If you see Bibi Lynch on holiday, don't even think about striking up a conversation.
Holiday heaven: lying on a lounger; sun on my skin; the sound of waves gently lapping up the beach; pretending to read but really daydreaming about Harry Styles introducing me to his dad…

And holiday hell? A stranger beaming at me, plonking themselves next to me and declaring: "Budge up, love. Oh, no! Don't drink the water! It'll give you the squits!"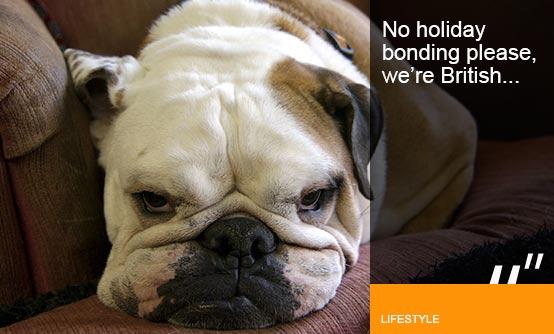 I find people tricky at the best of times, but on holiday? On those precious few weeks of the year when you can legitimately do what you want, no, I don't want to chat. I don't want to mingle, and I most definitely don't want to make new friends. I'm on holiday to get away from the friends I already have at home!

I want peace, I want quiet, I don't want to discuss tourist attractions, sunburn or funny foreign biscuits with someone who was wearing a sombrero on the flight in.
Why would a new chum enrich your holiday?
I would honestly rather drink a coconut shell full of Ambre Solaire than bond on my hols. And it seems I'm not alone. A survey by travel agent www.sunshine.co.uk found only 8% of British holidaymakers made friends on their last trip.
Look, people say holidays are really testing times with actual friends and family - and you love them. So why would a new holiday chum enrich your fortnight away?
No wonder. Holidays are 'you' time. Time to zone out, relax and to reassess what's going on in your life and let important answers and decisions naturally bubble up in your thoughts. Or time to eat and drink until you're the size of the island you're actually staying on.
I want my holiday to be all about me, me me.
It's not 'them' time, and it will be 'them' time. Night two of your new friendship and Barbara will be drunkenly telling you how she thinks Jon is cheating on her but she'll stay put because they've just built a new conservatory. Cue photos of the conservatory.
I want my vacation to be all about me, or all about me and my - chosen - holiday partner; not shared with someone I don't know and most probably won't really get on with. Do you really think Barbara is your soulmate? Or is she perhaps Babs-No-Mates and that's why she's super-keen to be your new BFF?

Babs is the holiday equivalent of the person who befriends you on your first day in a new job. The one you're very grateful to for sharing an otherwise lonely coffee break with but whose puppy-dog gaze you then spend the next 12 months avoiding.

I don't want to spend my holiday running back to my apartment every time I hear Barbara's 'Oooeee!'. See? Hell.
Bibi Lynch is a columnist, writer and broadcaster (for many publications/station​s, including: The Guardian, Grazia and BBC London radio). Londoner in Manchester — doing her thing for the North/South divide. Short.
Follow Bibi on Twitter @bibilynch
Welcome to #socialvoices. This is the home of sharp writing, opinion and social debate on MSN. Jump into the comments, tweet us with the hashtag. Join in.
No tweets available. Please try again later
Would you pay extra for a technology-free holiday?
Thanks for being one of the first people to vote. Results will be available soon. Check for results
Total Responses: 1,959
Not scientifically valid. Results are updated every minute.